GOING ABOVE AND BEYOND OUR COMPETITION SINCE 1994
SERVICING PENNSYLVANIA, DELAWARE & NEW JERSEY
Thank you for contacting Jim Miller Roofing, a representative will contact you shortly.
Vermont Unfading Gray Roof Slates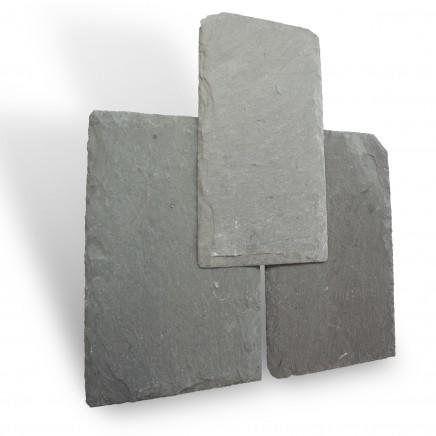 Vermont Unfading Gray is a carries a slight hue of green to the gray.
The light colored stone is slightly textured and will add years of longevity to any structure.
Additional InformationColor:
Green/Grey
Weathering
:No
Type:
Roofing
Thickness:
1/4
Weight:
900lbs
Domestic:
Yes
Go Back
PAY UPON COMPLETION
If you choose us, you will not pay a cent until the work on your property has been fully completed and you are 100% satisfied.
We will never subcontract your project out to a firm with lesser skills; all installations will have a Project Manager assigned to you.
Along with our satisfaction guarantee, we offer you the best roofing warranty in the business. If your installation fails, you are entitled to 20-50 years of full labor and material. This warranty is offered by only 3% of roofers in the entire country and is backed by both GAF and CertainTeed materials manufacturers.
GLADLY ACCEPTING
THESE CREDIT CARDS