GOING ABOVE AND BEYOND OUR COMPETITION SINCE 1994
SERVICING PENNSYLVANIA, DELAWARE & NEW JERSEY
Thank you for contacting Jim Miller Roofing, a representative will contact you shortly.

Cedar Shake Overivew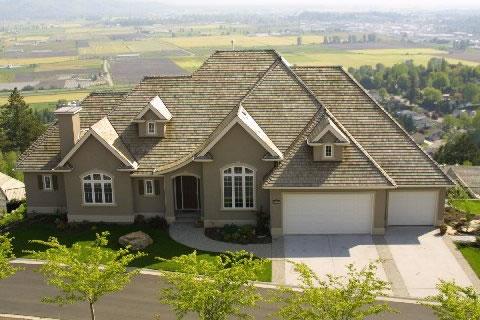 Red Cedar Shakes fulfill all needs in a roofing material. Cedar shakes are as popular with 20th century architects and builders as they were with early civilizations.
Manufactured by highlighting the natural grain and texture of this distinctive wood, Red Cedar Shakes have a long life, are naturally insulative and adapt to weather changes.
Cottages, mansions, townhouse complexes or any commercial/public sector roofing project will have a majestic crown by using quality Red Cedar Shakes.
Shakes and shingles from our suppliers are the ultimate in quality building products.
Cut from the strong, rich Western Red Cedar, our suppliers premium-quality products have earned a reputation across North America for their unbeatable strength, high insulation value, unique texture and natural resistance to decay.
As some of the finest wood products available, red cedar shakes and shingles are perfect for a wide range of building applications, including roofing, exterior walls and interior paneling.
Go Back
PAY UPON COMPLETION
If you choose us, you will not pay a cent until the work on your property has been fully completed and you are 100% satisfied.
We will never subcontract your project out to a firm with lesser skills; all installations will have a Project Manager assigned to you.
Along with our satisfaction guarantee, we offer you the best roofing warranty in the business. If your installation fails, you are entitled to 20-50 years of full labor and material. This warranty is offered by only 3% of roofers in the entire country and is backed by both GAF and CertainTeed materials manufacturers.
GLADLY ACCEPTING
THESE CREDIT CARDS