GOING ABOVE AND BEYOND OUR COMPETITION SINCE 1994
SERVICING PENNSYLVANIA, DELAWARE & NEW JERSEY
Thank you for contacting Jim Miller Roofing, a representative will contact you shortly.
Buckingham Virginia Blue/ Black Roof Slates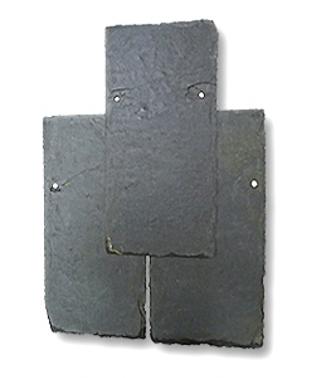 Unfading Blue/ Black is produced from Buckingham County, Virginia. This slate is without question one of the best slate veins here in the United States. It is frequently specified for high end residential jobs, commercial and government projects across the United States. Due to todays small productions of the slate, most of these specs are changed to our Classic Blue/ Black or our Colonial Blue/ Gray.
Additional InformationColor:
Blue Gray
Weathering
:
No
Type:
Roofing
Thickness:
1/4
Weight:
900lbs
Domestic:
No
Go Back
PAY UPON COMPLETION
If you choose us, you will not pay a cent until the work on your property has been fully completed and you are 100% satisfied.
We will never subcontract your project out to a firm with lesser skills; all installations will have a Project Manager assigned to you.
Along with our satisfaction guarantee, we offer you the best roofing warranty in the business. If your installation fails, you are entitled to 20-50 years of full labor and material. This warranty is offered by only 3% of roofers in the entire country and is backed by both GAF and CertainTeed materials manufacturers.
GLADLY ACCEPTING
THESE CREDIT CARDS