Beginning Your Residential or Commercial Roofing Project Right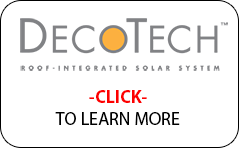 If you would like your house to be protected by the finest roof money can buy, contact Jim Miller Roofing to get access to both GAF, CertainTeed and Atlas roofing products.

Your home is your largest investment. Your roof protects everything, your possessions, your family. So when the need to replace, repair, or just a little maintenance. Choose a contractor you can count on for Knowledge, Diversity and experience.
Jim Miller Roofing managers and crews are factory trained and Certified. We will inspect your roof and provide options based on your needs.
We repair and replace all types of residential roofing systems.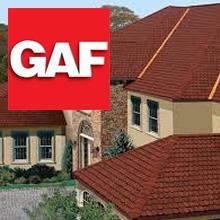 Our team is made up of roofing professionals with years of experience dedicated to make every job appear effortless. We have developed proven processes to ensure your commercial roofing project has been planned, materials ordered, received and staged for proper installation.
Our dedicated staff for project management monitors each job for quality control, proper installation techniques, cleanliness and ensure safety standards are implemented. All of our workers are regularly trained learning new techniques or improving upon existing one's. We are committed to exceeding your expectations with the work we do and it shows before, during and after a project is complete. Call us with your questions and a member from the Jim Miller Roofingwill be glad to assist.
Metal Roofing, also refereed to as standing seam, is a durable, long lasting roofing option. Recent developments in metal roofing allow you to have virtually any color.
View our Metal roof building tool and check out a few color combinations, click the image below.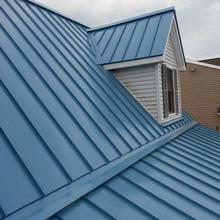 If a picture is worth a thousand words- then a full size sample must be worth a million.
Call us today for a sample tile to help make your roofing decision a little easier.
Go Back

If you choose us, you will not pay a cent until the work on your property has been fully completed and you are 100% satisfied.
We will never subcontract your project out to a firm with lesser skills; all installations will have a Project Manager assigned to you.
Along with our satisfaction guarantee, we offer you the best roofing warranty in the business. If your installation fails, you are entitled to 20-50 years of full labor and material. This warranty is offered by only 3% of roofers in the entire country and is backed by both GAF and CertainTeed materials manufacturers.