Proudly using The GAF Roof System

1. Lifetime Shingles - #1-selling shingles in North America.
2. Attic Ventilation - Remove excess heat and moisture.
3. Roof Deck - Allows moisture to escape from your attic.
4. Starter Strips - Reduces the risk of blow-off.
5. Leak Barriers - Protects against leaks and extreme weather.
6. Ridge Caps - Guards against leaks at the hips and ridges.
---
The GAF Roof System
Click the circles below to examine these options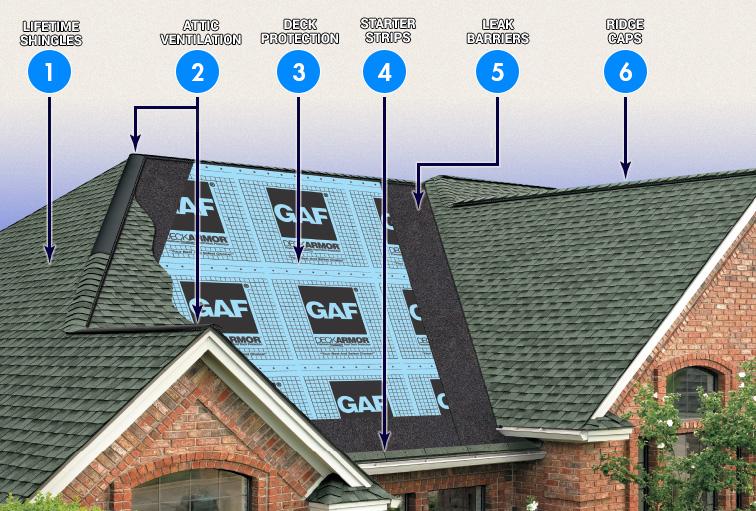 Go Back

If you choose us, you will not pay a cent until the work on your property has been fully completed and you are 100% satisfied.
We will never subcontract your project out to a firm with lesser skills; all installations will have a Project Manager assigned to you.
Along with our satisfaction guarantee, we offer you the best roofing warranty in the business. If your installation fails, you are entitled to 20-50 years of full labor and material. This warranty is offered by only 3% of roofers in the entire country and is backed by both GAF and CertainTeed materials manufacturers.